Holding one one of the richest histories in the United States, Massachusetts is part of the 6 states that compromise the New England region in the northeast end of the States. It's foundation dates back to the early 1600's where several Puritan Separatist Pilgrims settled in Plymouth.
Named after the town of Boston, in the English county of Lincolnshire, Boston, Massachusetts is now a booming city where both the new and old share their authenticity. Boston is home to Major League Baseball (MLB) team Boston Red Sox who play at the famed Fenway Park. The National Basketball Association (NBA) team Boston Celtics is also a popular team among Bostonians and beyond. The city is known for great food especially their baked beans and seafood, cultural attractions, and wealth of knowledge as it is surrounded by prominent colleges and great libraries.
This vibrant metropolis houses some of the nations most historical colleges and universities such as Harvard University, Massachusetts Institute of Technology, Berklee College of Music, Boston College and Boston University just to name a few. So it's safe to say that there is plenty of knowledge to get around.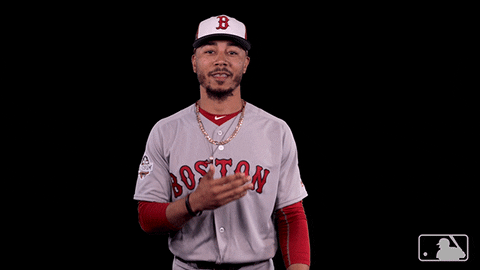 When to Visit
Boston is one of those rare cities that are a fun-filled delight to visit throughout the year. You can find plenty to do during each season. Because of this, the ideal time to visit depends on what weather you like mostly, and when you can travel. In case you need to know, the peak travel times are between May and June and September and October.
Do you want to experience a Swan Boat ride in Boston's beautiful Public Garden during the summer? enjoy the snow and the Christmas holiday season? or fall in love in the city's history with fall's magical foliage? The choice is yours!
Where to Stay
Accommodation is plentiful in Boston with hotels for all budgets within proximity of the city. Before you book a hotel, ask yourself what you want to do and how you plan on getting around. If you will be relying on public transportation, look for a hotel close to the subway, or the "T" as Boston natives call it.
If shopping is what your mind is on, Back Bay, home to Sheraton Boston, is an excellent area to stay in. Keep in mind that hotels in this area are on the pricey side.
Do you want to be in the heart of the city? Then Downtown Boston should be your go-to. Known for its European ambiance, the area is home to City Hall, the State House, and an exciting culinary scene among other attractions. The Boston Park Plaza hotel is one of the many excellent choices available if you enjoy the downtown area vibes. Adjacent to two of the largest city public parks such as the Boston Common and Boston Public Garden. This hotel will host you in elegant rooms at the center of the action without breaking the bank.
Staying in Downtown Boston also makes it very easy to get to the rest of the city because all the major subway lines meet at the stations in the area. The Boston Harbor Hotel and the Godfrey Hotel are noteworthy mentions that have built up a stellar reputation over the years.
That said, if you are looking for a local-esque – and affordable – experience, consider renting an Airbnb. When booking Airbnb's, take a look at the location before you rent it. An Airbnb in a harder to reach location tends to be cheaper, so keep an eye out on this. Specially if you're trying to make a trip ballin' on a budget.
How do you get around?
Boston has three airports; Manchester-Boston Regional Airport, T.F. Green Airport, and Logan International Airport. The latter is what I arrived in and is considered the best of all three due to its direct flights to major airports, both local and international. Located in the east of the city, it is approximately a fifteen-minute drive to the city center.
Thanks to the subway's Silver Line, you can get to the South Station for free, which is connected to multiple subway lines, the rail, and bus routes. Once you are in Boston, public transportation, Uber, Lyft, and taxi cabs can help you get around very easily. The choice of renting a vehicle to get around the city is always an option.
However, I have not had any personal experience with driving myself around in Boston. Therefore, I can't condemn it with certainty like I did for getting around New York City. I usually try to avoid driving at all costs anywhere I go and stick to public transportation or cab services like mentioned above. Mostly because living in Florida has made me grow to hate driving and secondly because I suck at directions and tend to even get lost in parking lots. Don't ask me how it happens, it just does. With that being said, rent and drive at your own discretion.
Things to do in Boston
Narrowing down Boston's vast collection of attractions can be a difficult task. With historical sites, tranquil parks, multiple family-friendly activities, and world-class museums sitting next to modern art galleries, there is never a dull moment in Boston.
Similar to many European metropolises, the city is walker-friendly and a major portion of its fun lies in exploring diverse neighborhoods like Beacon Hill. If your feet start rebelling, simply hop on to the 'T', and join the throngs of locals who do the same.
Walk the Freedom Trail
Perhaps the most famous of Boston's many attractions would be the aptly named Freedom Trail. The Freedom Trail is a 2.5-mile path marked by red paint or red paved brick that ushers' tourists to the city's historically significant sites. The trail takes visitors through sixteen sites such as Old North Church, Faneuil Hall, the USS Constitution, and other historical markers that paint a vivid picture of the American Revolution.
Start your tour at Boston Common. You can either walk the trail yourself by picking up one or downloading it or sign up for a free guided tour by the National Park Service.
Take off on a swan boat ride!
The Boston Public Gardens warrant a visit for two reasons; it is the oldest botanical garden in the US and its swan boats at the Lagoon make for a fun and excellent way to spend your evening.
The Victorian era garden features dazzling floral patterns, greenhouse-grown plants and an array of exotic plants imported from across the globe. From colorful tulips to over eighty greenhouse-grown plants, the Boston Public Gardens is one of the most picturesque spots in the city.
The swan boats let you enjoy a fifteen-minute ride around the Garden's Lagoon and is operated by the descendants of the inventor of the boat. During winter, this artificial lake is turned into an ice-skating rink.
Visit Boston's Museum of Fine Arts
Housing more than four hundred thousand pieces of art, the museum ranks among the largest museums in the continent. As you might expect, there is quite a bit of walking involved, so prepare yourself ahead of time. The museum's collection span civilizations and features work from around the world. Take a peek at frescoes and sculptures from Pompeii, gape at French Impressionist paintings or study the numerous pieces of Classical art; rest assured, Boston's Museum of Fine Arts will not leave you disappointed.
Drop by to Boston Tea Party Ship & Museum
Not only does the Boston Tea Party Ship & Museum let you revisit an important point in America's history, but it also invites you into a multi-sensory and interactive experience that you would be hard-pressed to find elsewhere. The ship consists of high-tech exhibits, restored tea ships, as well as enthralling videos that document the historical event.
Visit Quincy Market for wholesome family time
The Quincy Market (also known as the Faneuil Hall Marketplace) is loved by all Boston locals, and for good reason. Built in 1824 near Faneuil Hall in downtown Boston, the bustling and high-spirited market hides interesting eateries and stalls that are a joy to explore. With over 50 restaurants to choose from you can definitely make it a stop to grab lunch or a snack while you explore.
The food hall serves a multitude of tantalizing dishes while the souvenir stalls dotted around the market offer unique mementos of Boston. If you love chess, the many chess tables set in the park let you challenge your family or play against strangers. It's a perfect setting to mingle with others as it is a heavy tourist traffic area.
The market also has its own replica of the well-known Cheers bar; an excellent watering hole when you are in the mood!
As you can see, there is no shortage of sight-seeing, knowledge, history, and delightful cuisine within the great city of Boston. All year round!

Feel free to comment below some other places you have visited in Boston that you really enjoyed and recommend. Or things to try out to eat for next time I'm in town 😀 I ❤ food.