You've just arrived at John F. Kennedy International Airport in the Big Apple, New York City. As you step out of the iconic yellow cab in the city, you feel the cold breeze kiss your cheek. Almost immediately you can already feel the energy of the Big Apple seeping into your pores.
Totally getting all the Carrie Bradshaw vibes, I couldn't have put it any better myself. "If Louis was right, and you only get one great love, New York may just be mine. And I can't have nobody talking shit about my boyfriend." The feeling is indescribable, the energy is palpable; it's electric!
Where do we start with New York City? The epitome of architecture. A foodie's heaven. A city where the spirits are always high. NYC has many garlands, and offers a fine spectacle that snares in anyone that sets foot in the glamorous city.
Whether it is joining the surging crowds at Times Square, seeing a Broadway show or setting off on a calming cruise with your family, New York has a bit of everything to satisfy everyone's desires and needs.
This sprawling metropolis may feel intimidating to a first time visitor, but with the help of this guide, you can find your footing in no time.
When should you visit New York?
New York is great at any point of the year but each season has its own benefits and downsides. If you can put up with the cold weather, you can experience the festive holiday season during winter. Personally, I always prefer visiting the city during the holidays, just because it's a different energy, it's hard to explain with words. I've always loved all the lights, going ice skating (trust me, I'm no good) and seeing the Rockefeller Center Christmas Tree Lighting <3.
Outside of that, the crowds drop during the months of January and February, probably because it's some of the coldest moths in the city, but this lets you grab discounts and event tickets that would normally be sold out. It's the perfect opportunity to check out some of the most popular Broadway shows of classic films like Anastasia and The Lion King or hits like Wicked , Phantom of the Opera, and Dear Evan Hansen.
Spring is a great season to visit New York's various outdoor attractions minus the summer's sweltering heats. The city too springs (sorry, I had to!) into life with a multitude of events including the Tribeca Film Festival and the Cherry Blossom Festival.
During the summer, you can find so many things to do, including many events that are free and occur all around the city. This fact can really help you maximize your budget. Of course, the city gets busier because everyone is out of school or vacationing, but it also means there is a lot more going on for entertainment and unique experiences.
Many consider fall in New York as one of the most magical period due to the vibrant colors of the foliage changes. However, it can be more difficult to find good deals and discounts during this period of time also. The climate is ideal for walking tours and the decreased crowds let you enjoy attractions without having to jostle for space.
This would be the perfect time to check out the Edgar Allan Poe Tour in Greenwich Village NYC or a Haunted History Tour. Trying to eat and drink your way through NYC? take a tour of local breweries or a food tour of the best local spots. I would really recommend checking out Groupon for available deals if you're on a budget.

How to Get to The Big Apple
For international travelers, flying in is the easiest option. The city has three main airports; John F. Kennedy and LaGuardia, and Newark. If you are in the US or Canada, you can either fly or take a train into New York City. The Amtrak has a convenient stop in Pennsylvania Station by Midtown Manhattan. Other train services to the city are also provided from Connecticut, Long Island or New Jersey.
If flights aren't your cup of tea and you'd rather not get on a hunk of flying metal, there are several buses that make great for hassle-free and sometimes, inexpensive travel. Using a bus service would also be convenient if you're going from nearing states like Pennsylvania, Massachusetts, Vermont, etc.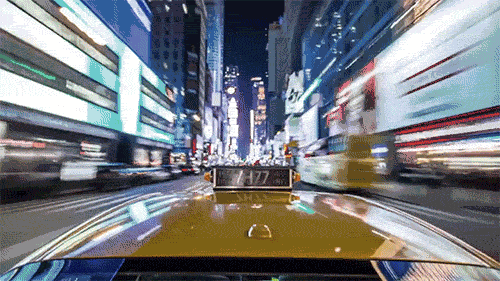 Last but not least, your other option of course is driving into New York. However, that is something that all I can do is advise against it. I don't recommend it, don't do it to yourself. Mainly because you do not really need your own vehicle once you are in the city. There is a ton of public transportation to help get you around. The city has public bus and train services (in and out of the city), gypsy cabs, Uber and Lyft drivers, etc. Not to mention that driving in New York City can be quite intimidating and confusing to some.
If you do decide to drive, be sure to park only at a paid garage or a designated spot. Make sure to read the near by signage because taking your car out of the New York pound is a costly affair!
Where to stay
Known as the city that never sleeps, you can not go wrong no matter where you stay. However, being a first time visitor to the city, you are probably looking to explore New York's finest sights, so I have put together a list of the best hotels you can stay in and a bit of information about the surroundings.
If you are feeling all types of bad and boujee and are looking for the ultimate in luxury, you won't go wrong with Mandarin Oriental Luxury Hotel. Offering a stunning setting and beautiful views of Manhattan, they offer the ultimate in customer service, comfort and style. In addition to it's beauty, the luxurious hotel is well positioned opposite Central Park and surrounded by shops and high-end restaurants. A very short walk will bring you to Columbus Circle which you may recognize from popular movies like Ghostbusters (1984) and Taxi Driver (1976) with Robert De Niro. A subway station is also conveniently located at 59th St- Columbus Circle.
If you are looking for a more mid-range option and outside of the hustle and bustle of the heart of the city, Home2 Suites by Hilton is a great option. Situated just across the Queensboro Bridge in Long Island City, Queens, the hotels location offers fantastic connectivity via public transportation and is also very close to all three major airports. Simplifying your commute to visit the Empire State Building, just over a mile away from MoMA PS1, and easy access to neighboring boroughs.
Consider yourself a foodie? Looking to catch a glimpse of famous celebrities? Make yourself home at the Sheraton Tribeca. Home to the Ghostbuster's Fire Station and a range of highly rated restaurants, both casual and Michelin starred. This trendy neighborhood is frequented by celebrities and on a good day, you might catch a glimpse of someone like Emma Stone, Taylor Swift or Beyoncé.
During peak seasons, other lodging arrangements can be made. AirBnB always has great options that let you choose a comfortable range. Another option is also staying outside of the city like in New Jersey, Long Island, or Connecticut. Access to the city is still facilitated by train services like the PATH (Port Authority Trans-Hudson), LIRR (Long Island Rail Road), or the Metro-North.
Getting Around NYC
As stated earlier, New York's efficient public transportation system makes it easy and affordable to get around in NYC. Familiarize yourself with the stops and routes beforehand so you don't get lost.
There are several iPhone and Android platform compatible applications available to help getting around as well. Two of my favorite transportation apps are Moovit and Citymapper, both are free to use and available on iPhone and Android marketplaces. The Google Maps application is pretty accurate with arrival times also.

If you plan on using the bus or subway a lot, you are better off settling for an MTA Metrocard that offers unlimited rides for a week. If you are traveling as a group, a taxi service could help you save more money and make it easier to travel.
Things to Do in New York City
Though I've already given you some things to do earlier, New York is nothing short of an urban explorers' paradise. There is never a shortage of things to do in Big Apple. The real question is, where does one begin?. These are some of the most popular options.
The Empire State Building is definitely one of the most romanticized buildings in the world and is well worth a visit, especially at sunset. But if its views are what you really dig, the observation deck at Top of the Rock gives the Empire State Building a run for its money.
The Statue of Liberty needs hardly any introduction and it would be considered sacrilegious if you miss out on visiting this monument. On the same note, a ride on the Staten Island Ferry is a great way to get a thorough experience. The city thrives midst water and taking a boat tour or a cruise is an excellent way to get a different perspective of New York, rather than what you are used to seeing on the Internet.
For the lovers of art like myself, the Metropolitan Museum of Modern Art is a no-brainer. One of the largest museums in the world, it houses two million pieces of art and allows you to trace humanity's path and creativity over the last five thousand years. With medieval art and Egyptian temples from the tenth century, exploring the Metropolitan Museum of Modern Art will leave one mesmerized and with a greater understanding of the world's vivid history.
The Museum of Modern Art commonly referred to as MoMA, is one of the best art galleries in NYC and houses a rich collection of artwork and exhibitions of both modern and contemporary art. Whether it is contemplating the meaning of time as you gaze at Salvador Dali's The Persistence of Memory or jostling to get a glimpse of Van Gogh's priceless Starry Night, MoMA is a refreshing experience that lets you discover some of the most creative pieces of work in the world. The museum has another affiliated art gallery, MoMA PS1, that focuses solely on contemporary art.
Located in Queens, a visit to MoMA PS1 gives you an excellent opportunity to tour one of NYC's most vibrant boroughs. Known for its very diverse population, Queens has plenty of eateries where you can sample cuisines from across the world. Need to get away from the city? Rockaway Beach is an excellent spot to go for a stroll on it's sandy shore. In the mood for something more subtle? The borough has a number of museums including Queens Museum.
Regardless of what you do, Queen's vibrant culture and community will show you a little-known side of NYC and let you get a glimpse of the day to day life of a New Yorker.
If you're looking for great photo ops, the city also caters to all sorts of street art. Some of the most popular spots include the Bushwick Collective in Brooklyn, the Bowery Wall Mural by Nolita, and Freeman Alley in the Lower East Side. One of my favorite spots is the High Line railway park which includes a garden, diverse artwork, etc. All family friendly, plus unique views of the Hudson River and the New York City skyline.
Witness beautiful architecture at the new Oculus World Trade Center terminal station, which replaced the PATH train station that was destroyed in the 9/11 terrorist attacks back in 2001. While housing a concourse for the PATH from NJ and 11 additional train lines with MTA, the Oculus is also stocked with over 50 stores within its shopping hub. While you're at the Oculus, make sure to cross to the new One World Trade Center Museum and Memorial Park.
The sprawling urban park that is Central Park is a location that deserves to be included in your itinerary. The city's residents flock to the park every evening and its scenic and calming surroundings are an excellent way to wind down after a day in the city's frantic environment. Visitors can enjoy boat riding, horse riding, attend one of the many events that take place around the park or simply sit down for a well-deserved picnic!
Another beautiful park is Prospect Park in Brooklyn and definitely top three of my favorite parks in the city. This park is a lot more low-key compared to Central Park. Conveniently housed within the park are the Prospect Park Zoo, the Brooklyn Museum and Botanic Garden. Which lends for another very family friendly place to visit. A short distance away, the South Brooklyn Marine Terminal and the Army Terminal are both located at the bay shore.
Where to find the best food in NYC
Start your day off with a great breakfast at Barney Greengrass or Dominique Ansel Bakery. While you are at the former, don't forget to visit Absolute Bagels on Broadway. These delicious bagels are hand-rolled in house and come with a multitude of spreads. It is completely worth the long wait in the queue. Oh, and they only accept cash! So keep that in mind.
While New York offers the opportunity to have an expensive dining experience at a restaurant like Ko or Le Bernardin, the city's real diverse charm is found at an authentic deli's and hole-in-the-wall spots. Chomp down on a New York style pizza at Roberta's or Patsy's Pizzeria. The legendary Lombardi's is a choice that won't disappoint either. Opened in 95, it has consistently ranked among one of the best pizza outlets in NYC.
Katz's Delicatessen is one of the oldest and most iconic pastrami, corned beef and Jewish deli's in the city. They're known for their juicy pickles, delicious dishes and outstanding pastrami sandwiches. Fans of the comedy When Harry Met Sally will recognize this deli from the movie. The deli is quite quaint on the interior decoration aspect, but don't let that fool you and miss out on some of the most delicious food you will have in NYC. I mean like, just look at their reviews.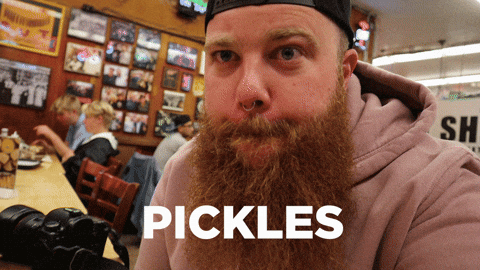 Mile End Deli is a great spot if you are in the mood for some Montreal styled smoked meat. It was originally in Brooklyn but you can also find a sandwich shop at NoHo. If you are looking for something more family friendly, Carmine's Italian Restaurant, which offers many traditional dishes of Southern Italian cuisine. Los Tacos No.1 in Chelsea is also another great option but much more casual setting. With a range of tacos, quesadillas & aguas frescas in a street-style set-up, is an excellent spot. On the topic of family and kids, the Alice in Wonderland themed tea shop, Alice's Tea Shop, is highly recommended. Don't forget to try out their Banana Nutella Cake and Queen of Hearts Lemon Tart. These are sure to be a hit with kids and adults alike.
A conversation about New York's iconic eateries would not be complete without mentioning Little Italy adjacent to Chinatown and Korea Town by the Empire State building. The area has several tea rooms and street food that make it a delight to explore. Looking for an authentic Latin restaurant? Dulce Vida Latin Bistro on Lexington Av promises a culinary experience that you will not forget easily. The restaurant is very popular so be sure to book a table to avoid disappointment.
As you can see, there is no shortage of activities, sights or culinary variation in New York City. The ever buzzing city might even have too many options to choose from but that means there will always be something for everyone. I hope you have a great experience in NYC.
Happy Travels! ❤